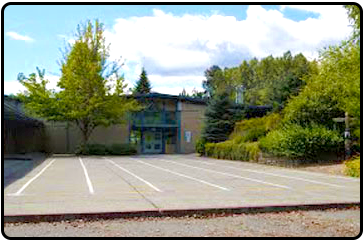 PACE at Lockwood
PACE stands for Parents Active in Cooperative Education, and is a choice program offered through the Northshore School District. PACE is a program of enrichment, not a remedial, gifted, or accelerated program. The program is committed to an enriched learning environment, emphasizing active participation of parents, innovative teaching techniques, and creating a partnership of teacher, parents, and students.
Our Social Media Feed
Current PACE Families: We're now at 37% of our expected re-enrollment. The deadline to re-enroll is Jan 31. But we're really hoping to get much closer to 100% re-enrollment by our General Meeting Tuesday night (Jan 21). If you have time to scroll through Facebook, you have time to register! It just takes a couple minutes... 🙂
Now that the snow has stopped (and we all can think past the next snowman-building and the next sledding-expedition), we wanted remind you to sign up for Childcare for our Jan 21 PACE General Meeting. The deadline to sign up is tomorrow night--Friday, Jan. 17. Based on that sign-up, we'll schedule enough parent volunteers to watch your potty-trained kids while you're in the meeting from 6:45pm until 8:45pm. Sign-up through this form: https://tinyurl.com/PACE-Jan-Childcare. We look forward to seeing you all on Tuesday, January 21!
And we're back to school (2-hrs late)!! https://twitter.com/northshore_supt/status/1217796179884273667?s=21
"Confirming that NSD will open 2 hours late on Thursday Jan. 16 with snow routes. Let's have a great NSD day !!"
No school yet again! https://twitter.com/northshore_supt/status/1217429614827425792?s=21
"Wednesday January 15. Due to compact snow and icy roads, intermittent power outages, and high wind warning forecast, NSD Schools are closed today. Stay warm and safe."
PACE Family Camping 2020! Kayak Point Campground, here we come. This is one of my favorite parts of PACE and is a fantastic time to connect with other PACE families. This year, we've booked October 2-4 for the event. In this snowy weather, I assume you're all idly sitting by the fireplace with mugs of cocoa. But, I need to you to put that mug down for a moment and quickly hop over to the computer. And I mean quickly! Campsites are already open to the public and they go really fast (two booked just this afternoon before I posted this!). PACE has rented the entire yurt village (10 yurts) and will do a lottery for folks who want to buy them from us. Throw your digital hat into the "yurt lottery" here: https://tinyurl.com/pace-yurt-lottery. We'll do a drawing of all entries soon--likely during the PACE General Meeting on January 21. However, even if your heart is set on a yurt (I'm hoping for #7!), I recommend you not wait for the yurt lottery. Book a campsite NOW (then, if you get a yurt, you can cancel the campsite or, better yet, just sell it to another PACE family)! To book, visit https://snoco.usedirect.com/SnohomishWeb/ (then look up Kayak Point County Park for Oct 2-4). [edit: folks are mentioning that it's much easier to book via a computer than on a smart phone—their website is not great with mobile devices.] Let us know if you have any questions.