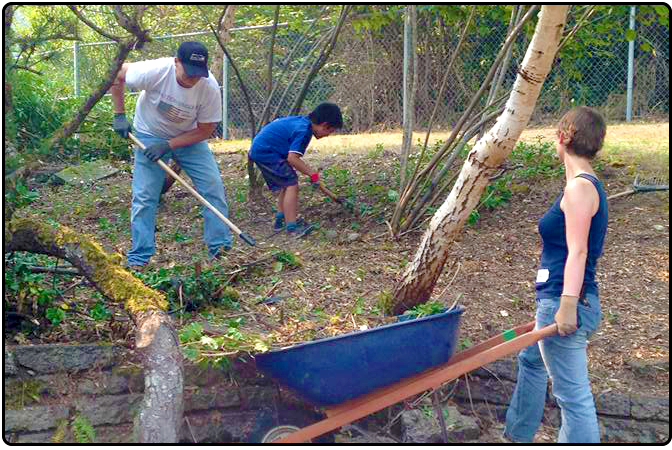 One of the great strengths of PACE is our sense of community. We create our own village of families growing and learning together. PACE Alumni are part of that family and are encouraged to visit us from time to time.
PACE Alumni might schedule such a visit as a special guest speaker (for instance, a high school drama club doing a performance for our class); or, might be invited to celebrate the retirement of a favorite PACE teacher; or, might volunteer to help clean up the grounds or repaint a classroom during a "Community Serve Day."
Even if it's only an occasional email to your former PACE teachers to let them know about your life, please know that your connection to us is valued, we're proud of you, and we wish you the very best.