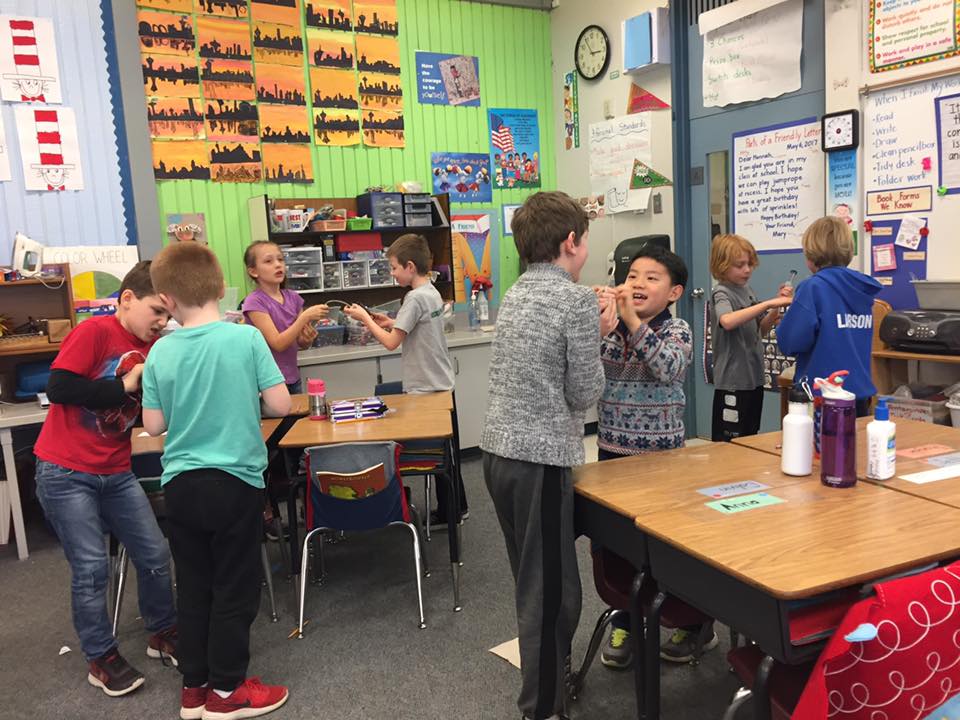 One of the educational highlights of the PACE program are our Mini-Units.
These mixed-age sessions pull PACE students from a variety of grade-levels to discover and learn through immersive and hands-on activities. 
Groups might explore printing and stamp-making by actually creating a series of art projects; or, discover architecture and design by both using design software and building tall structures to withstand a "fan test" in the cafeteria; or, any number of unique and engaging projects.