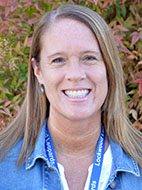 OUR FIRST GRADE PACE CLASS
 1st Grade PACE has so much to offer  students and parents.  Students get to participate in an amazing Outdoor Education program, a Spanish program, and mini-units.  Parents get to come into the classroom on a daily basis to see what's going on at school.  The parents in my classroom help with Reading, Writing and Art. They get to work with the students and help them grow and learn each day.  Parents are also involved with organizing Field Trips, Ordering Scholastic Books, Coordinating Classroom Parties, and much more.  
OUR FIRST GRADE PACE TEACHER
A graduate of Western Washington University in Bellington, WA, Ms. Serres spent the past 24 years working for the Archdiocese of Seattle at St. Luke School in Shoreline.  Ms. Serres has taught Kindergarten, 1st, and 2nd grade, and so has a wealth of experience and knowledge about where her current 1st grade PACE students are coming from and going to.
She has raised two children of her own–Kristina, is a sophomore  at Boise State University and soccer player; and Kyle, a junior at Jackson High School and baseball player.
GETTING READY FOR FIRST GRADE
First graders show such a love and excitement for learning new things. They bring enthusiasm and energy into the classroom. The most important thing for first graders to bring to my class is a sense of curiosity and wonder. There's no other place I would want to spend my day and I hope to inspire that same love in my students.