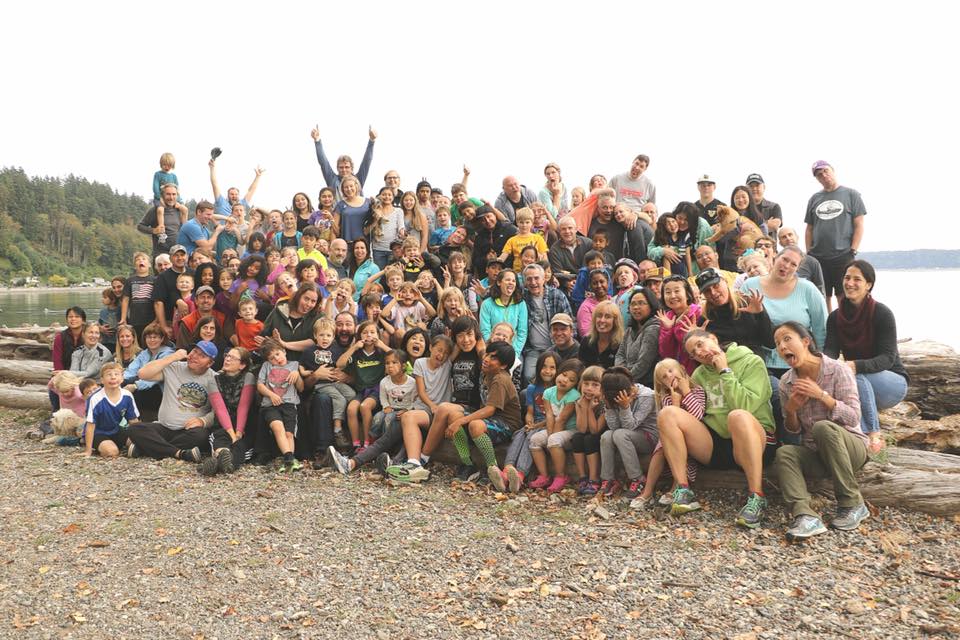 Every other year (alternating with the Outdoor Education Day) all students in PACE (grades 1-5) spend the weekend camping together–somewhere in the Pacific Northwest.
Our selected campsite will often have options for campers/caravans, tents, yurts, and cabins. Activities like nature hikes, beach excursions, and organized games are often planned.
Several meals are provided by PACE and are prepped by PACE volunteers. Evenings are often filled with campfires complete with s'mores, songs, and stories.
Information about Family Camping 2018-19
The 2017-18 year is an Outdoor Education Day year. Our planned weekend for the 2018-19 year is September 21-23, 2018. More info to come as we get closer to the date. Hope to see you tall there!